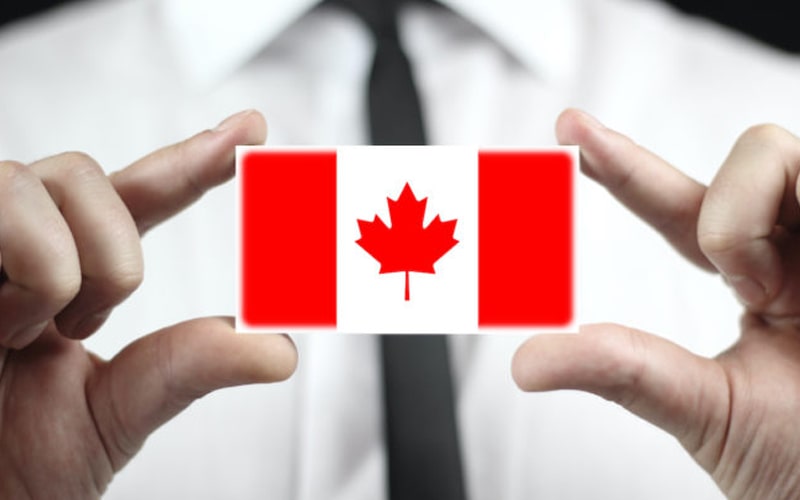 The Immigration, Refugees and Citizenship Canada (IRCC) has launched six new streams for essential skilled workers and international graduates on May 6 this year. It aims to provide permanent residence status to as many as 50,000 foreign skilled workers, immigrants, professionals and 40,000 international graduates in 2021. It is important to note that this announcement will be applicable till November 5 this year or if seats are filled before the deadline, whichever happens first. There are no quotas for French-speaking applicants.
The country is targeting to grant permanent residence status to eligible candidates already present in Canada as well as to meet its 401,000 immigration target for 2021. Since eligible candidates, who are already present in Canada, do not face travel restrictions imposed by COVID 19 pandemic, they have good chances to secure permanent residency status, if they fulfil all eligibility criteria.
The federal government of Canada is dependent on foreign skilled workers, immigrants, professionals, trained youth and international graduates to meet its economic plans, industry needs and demands of local labour markets.
According to recent news reports, there are nearly 1.5 million skilled workers and international students in Canada.
Some 90,000 new permanent residency seats are available from May 6 onwards.
Please make a note that these immigration programs will grant status to candidates, who have valid status to work in Canada. Hence, it is important to meet eligibility criteria before applying for immigration or secure permanent residency status.
Bright Chances for Applicants having Work or Study Permit in Canada
Canada is offering below-mentioned immigration channels to eligible candidates from May 6 till November this year. In other words, the country had the following number of people holding valid permits as of December 31, 2020 and they can be granted permanent residency status –
Approximately 717,000 International Mobility Program (IMP) candidates having work permit holders. It is important to note that IMP grants work permit to foreign skilled workers without a positive Labour Market Impact Assessment (LMIA). Issued by Employment and Social Development Canada (ESDC), the LMIA allows Canadian employers to hire foreign skilled workers, professionals and immigrants.
Approximately 77,000 Temporary Foreign Worker Program (TFWP) work permit holders. Please make a note that candidates applying under Temporary Foreign Worker Program must have a positive LMIA in order to secure work opportunities in Canada.
Approximately 530,000 study permit holders to those willing to pursue higher studies in recognised Canadian academic institutes.
There are approximately 62,000 IMP work permits and around 20,000 TFWP work permit for Canada also came into effect in January and February 2021.
The Canadian government is targeting around 164,000 total new work permits in the first half of 2021.
The grand total of work and study permit holders currently in Canada is said to be nearly 1.5 million. However, it is important to note that this grand total over-estimates the number of people who will be vying for the six new permanent residency programs. Experts state that there might be duplication among the permit numbers due to individuals transitioning between categories, for instance transfer from a study permit to post graduate work permit.
The news reports added that not all candidates would apply or qualify for permanent residency. In some cases, some people might have already obtained permanent residency or have submitted immigration applications.
Skilled workers (for essential services) and international students can make the most of this opportunity
Considering the current situation, experts state that many work and study permit holders will try to be among the some 90,000 candidates, who can secure permanent residency status under the new programs initiated by the federal government of Canada.
Interested candidates can still apply to other permanent residency programs. In fact, it is the best time to apply for Canada immigration since IRCC and provincial governments are aiming to grant permanent residency to maximum possible candidates currently staying in Canada due to travel restrictions.
Apart from these programs, Express Entry stream is also a good option for economic class immigrants. It is important to note that 95 per cent of permanent residency invitations in 2021 have gone to CEC candidates. Hence, more than 100 other economic class immigration gateways are available to job seekers and those interested to migrate to Canada.
For more clarity on eligibility criteria, immigration laws, trends and updates, interested candidates must seek guidance from trustworthy immigration consultant. The assistance and suggestions of the immigration expert can ensure gaining Canada permanent residency as well as work opportunities in essential services category such as truck drivers, restaurant managers, chefs, cooks, skilled trades jobs among others.
The consultant also facilitates LMIA approved jobs as well as Arranged Employment Offer (AEO) to candidates having 425 CRS points in Express Entry pool. The AEO helps such candidates or professionals to gain extra 50 points in addition to their existing CRS points, thus ensure receiving Invitation To Apply (ITA).
Why Us?
Hire Indians Immigration Services helps and guides candidates to select right immigration pathways based on their personal and professional credentials as well as that helps them to achieve their dreams and career goals. The consultant also facilitates other immigration related services and required procedure. Contact us NOW!