Canada Express Entry Program
Introduced in 2015 by the Federal government of Canada, Express Entry program selects applicants based on Comprehensive Ranking Score (CRS) – a point based system recognized by Immigration, Refugees and Citizenship Canada (IRCC). The point based tool evaluates visa application in Express Entry pool based on profile, academic credential, work experience, age and skills of applicants. Through Express Entry Program the authorities select ideal candidates with right skill set for existing skilled worker immigration programs.
The Express Entry Program helps authorities to identify apt candidates to fulfil requirements of employers and labour markets as well as invite applicants to apply for Canada Permanent Residency (PR). The Canada express entry program is one of the fastest immigration pathways.
What is Canada Express Entry Program?
Express Entry System is based on selection of online applications (also called Expression Of Interest), by Immigration, Refugees and Citizenship Canada (IRCC). The IRCC facilitates applications (online profiles of candidates) for three of Canada's federal economic immigration programs for skilled workers. These immigration programs are-
Federal Skilled Worker Class (FSWC)
Canadian Experience Class (CEC)
Federal Skilled Trades Class (FSTC)
It is important to note that Canada immigration express entry system invites candidates who score 460 and above CRS points in the Express Entry pool. Hence, IRCC welcomes the best ranking candidates to apply for Canadian permanent resident visa. Candidates' online profiles compete against one another based on their age, education, language proficiency, work experience, and other factors.
The Express Entry system is one the fastest mode of Canada immigration. Eligible candidates are able to get PR visa in six month time.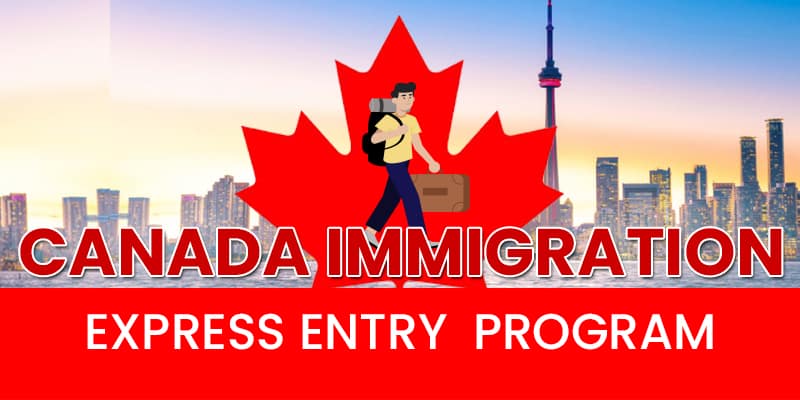 Key Aspects of Express Entry Program
The visa applications are assessed on below-mentioned parameters. Applicants having highest scores are eligible to secure Canadian visa as well as work and stay in Canada –
• Work Experience
• Educational Details
• Language Proficiency (IELTS score)
• Personal Details
• Skill Competency
It is important to note that applicants having relevant academic degree, work experience, good IELTS score, a valid job offer from designated Canadian employer, certificate of nomination issued by any Canadian province and so on brighten chances of approval of visa applications.
Eligibility For Express Entry Canada 2021
In order to successfully get through Express Entry, applicants should fulfil requirements of any of below-mentioned programs –
Federal Skilled Worker
Federal Skilled Trade
Canadian Experience Class
Candidates, who fulfil requirements of these categories, can register online for Express Entry Program. They will receive points as per CRS scale based on their profile and credentials. The determining factors in CRS scale are –
Age
Education and Skill Training (if any)
Language Proficiency
Relevant Work Experience
Arranged Employment Offer (AEO)
Adaptability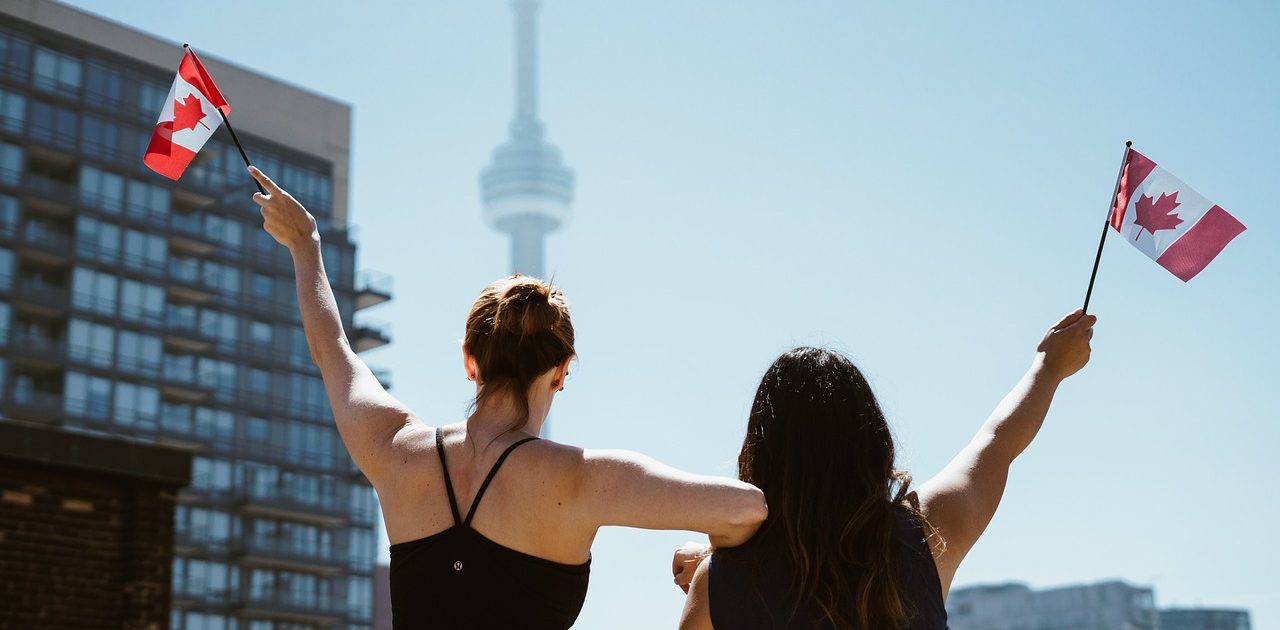 Express Entry Process from India
Immigration seekers should follow these steps while applying for Canada Express Entry Program:
Create an online profile for Express Entry pool with IRCC
Submit relevant documents to support academic credentials, work experience and other credentials
Calculation of CRS based on profile and info submitted
Eligible candidates will receive Invitation To Apply (ITA)
Submit PR visa application within 60 working days after receiving ITA
Submit relevant documents like medical certificate and police clearance certificate
Ideal Score For Express Entry
It is important to note that cut-off mark in Canada Express Entry program has variations and the best score depends on results announced by IRCC. Applicants should work upon securing highest score in language proficiency (IELTS), work experience, academic credentials and so on to score good CRS. The Express Entry draws are carried out in regular intervals by IRCC.
What is the Processing Time for Express Entry Program?
The Express Entry process from India depends on case file, program applied for, and the profile of applicants. Eligible applicants, who fulfil all criteria of the immigration programs in Express Entry system, secures visa in six to nine months.
Besides Federal Skilled Worker Program, Federal Trades Program, Canadian Experience Class, candidates can also appy for Provincial Nomination Programs, family sponsorship stream, entrepreneurship stream, international student (or student visa) program. It is important to note that each steam has differing processing time and eligibility criteria. Canada has one of the fastest PR processing systems. Depending on submitted information in online profile of candidates, Canadian immigration may take processing time of 6 to 12 months.
Which Factors Help in Having Canada Immigration Express Entry on Fast Track Mode?
Correct and complete set of documents in the ready to use format: Candidates having all relevant documents that support information provided by them in their online profile have high chances of getting PR visa in least amount of time. Remember, incomplete or missing documents always delay the processing and verification of applications. Experts suggest candidates to submit complete set of documents beforehand in the ready to use format. In order to avoid any miscommunication, delay or prevent chances of rejection of applications, candidates are advised to seek help from trusted immigration consultant like Hire Indians Immigration Services.
Having good score in IELTS: The important and vital documents like ECA and IELTS score help candidates to earn good CRS points as well as keep their applications on fast track mode. Candidates are suggested to provide all relevant documents to verify and validate their personal, work experience and language proficiency factors as early as possible for fast processing of visa application. It is important to note that documents such as educational degrees (transcripts), work experience letters should be authentic, properly signed by concerned authority (officer) and be stamped on the letterhead of the issuing institution or organisation.
What are the Ways to Improve CRS Points?
Candidates can work upon different factors that decide good CRS points, help them to fulfil all eligibility criteria and keep Express Entry process from India on fast track mode. Some of the ways to improve CRS points are –
Improve educational level
Improve IELTS score
Gain more relevant work experience
Improve credentials of spouse or common law-partner
Have sufficient funds
What is the List of Documents Required to Get PR Visa Under Express Entry Program?
Passport and other travel documents (along with copies)
Passport size photograph of the principal applicant
Proof of age
Copies of original academic certificates (degree or transcript)
Copy of original work experience certificate
Language proficiency score (IELTS score)
Copy of original marriage certificate (if applicable)
Copy of original birth certificate of child (if applicable)
Copies of all relevant documents related to spouse (if applicable)
Medical certificate
Police clearance certificates
Character Certificate
Proof of funds (for FSW stream)

Which Factors Can Delay Processing of Applications in Canada Immigration Express Entry?
Some factors that can delay visa applications of candidates are –
Low CRS score
Additional Documents Required (by officials)
Low IELTS score
No Arranged Employment Offer (AEO)
In order to save time, money and resources, candidates should seek guidance and support by knowledgeable consultant. Backed with the experience of facilitating visa of eligible candidates successfully, the consultant evaluates personal and professional information of candidates followed by providing them information and guidance of the best possible immigration pathways that suit their needs. This makes Canada Immigration process hassle-free for candidates.
What is the Step by Step Guide to Get PR Status Under Canada Express Entry Program?
Candidates willing to secure PR status in 2021 must follow below-mentioned steps and create a bright future for themselves and families –
Seek guidance from immigration expert to ensure hassle-free journey to immigrate
Clear IELTS exam with good score
Improve credentials (personal and professional) as suggested by consultant
Create online profile in Express Entry Program
Complete documentation procedure
Get education and work skills certificates verified
Have enough funds to assure officials about sustenance in Canada
Make preparation for medical check-up and police clearance record
Prepare for document submission to validate information submitted in visa application
Get Canada PR visa
Also Read: Work Permit for Canada
Always Seek Guidance From Hire Indians Immigration Services
Hire Indians Immigration Services assesses applications of candidates and counsels them about the best immigration pathways under Express Entry program that suit their needs. The consultant motivates candidates to fulfil eligibility criteria to secure PR visa in easy. The trusted immigration consultant is popular among many successful candidates. The reviews of candidates and their testimonials on consultant's showcase sincere and hard work put in by the team Hire Indians to facilitate PR visa in fast track mode. Working continuously on the motto 'help people live good life', Hire Indians Immigration Services supports candidates in documentation, co-ordination and filing of application in Canadian Express Entry program. Contact NOW!