Canada Work Permit for Chefs and Cooks
There is a huge demand of chefs and cooks in Canada in 2021. Being a country that has citizens and residents from different backgrounds, who love to taste dishes and food items from various countries, the chef jobs in Canada with work permit seem key to success and opportunity to create bright future. The skill has also found place in National Occupation Code (NOC) list. The list includes skills, jobs and occupations for foreign skilled workers and immigrants, who can apply for work permit and Canada immigration. Trained chefs and cooks have good scope of growth in Canada. The hospitality industry, restaurant chains and food café across the country require experienced chefs and cooks to run the business smoothly, satisfy guests and contribute towards the country's economy.
Interested candidates, having knowledge, skills and training, are able to prepare delectable food items and hold mastery in cuisine of a specific country can easily apply for chef work permit in Canada. Restaurants, cafes and popular food joints always need chefs and cook, who can prepare dishes that are popular among the people. This shows Canada has huge demand of chefs and cooks in various provinces.
Reasons To Apply For Canada Work Permit For Chefs And Cooks
According to rough estimate, there are over 4,575 jobs in Canada for cooks in 2021 in various provinces of British Columbia, Alberta, Saskatchewan, Ontario, Manitoba and so on.
According to news reports, the Canadian government supervised portal, Job Bank, says that job opportunities for chefs and cooks is expected to increase by 2025 and will be in great demand with around 52,000 to 55,000 vacant positions.

Growing Need of Chefs and Cooks in Canada in 2021
There is a rising demand of professional chefs and cooks in hospitality industry to serve people from different backgrounds, traditions, lifestyle and culture.
There is a growing demand of chefs and cooks who specialize in preparation of specific cuisine and food item.
Good pastry chefs are well-appreciated and are placed in good positions in Canada.
There is a good scope for chefs and cooks in Canada, particularly in theme-based restaurants and food chains having presence in every metro city and provinces.
These reasons give a fresh hope to many candidates and immigration aspirants to apply for chef job in Canada with work permit in 2021. Eligible candidates can apply in different immigration pathways that are meant for chefs and cooks. The journey to secure chef or cook work permit in Canada starts with associating with a trusted immigration consultant such as Hire Indians Immigration Services. The trained team of consultant helps candidates to seek right immigration pathway as per their academic credentials, skills, training and experience in order to secure Canada work permit for chefs and cooks as well as work and stay in the Canadian province of their choice.
Understand Canada Work Permit
The Canada Work Permit allows eligible candidates to work and stay in the country on temporary basis. Allotted for a two-year time frame, the Canada work permit for chefs and cooks can be extended after fulfilling terms and conditions both by the employer and foreign skilled worker.
It is interesting to note that every year almost 3,00,000 workers from other countries are granted Temporary Foreign Worker Work Permit, popular as W1 Worker Visa, in Canada. It allows chefs and cooks to work and stay in Canada. Candidates must receive valid employment offer letter from Canadian employer supported by Labour Market Impact Assessment (LMIA) issued by Employment and Social Development Canada (ESDC).
The Canadian employers, who are seeking to hire foreign skilled workers and immigrants, advertise vacant positions for chefs and cooks in print publications and local job boards as well as in Canadian Job Bank. If Canadian employers do not find right and suitable candidate in Canada among local residents and citizens for these vacant positions, they can apply in Employment and Social Development Canada (ESDC) to secure positive LMIA to hire foreign skilled workers.  [ Also Check – LMIA Job Offer ]
A positive LMIA shows that foreign skilled workers and immigrants are required to strengthen the country's industries and economy.
Trusted immigration consultants such as Hire Indians Immigration Services has been supporting candidates looking for chef and cook job in Canada with work permit by assessing and facilitating their applications in the right direction.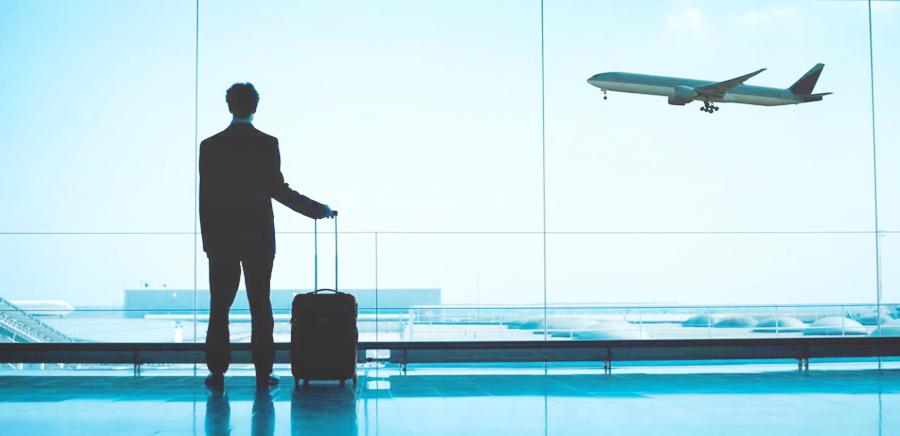 Checklist for Chef/Cook Work Permit for Canada
Experts suggest that candidates looking for career opportunity as chef or cook in Canada must prepare a checklist of documents required to secure work permit. This set of documents should be in ready to use format. The required documents are –
Relevant Work Experience of two years.
Valid employment offer letter by Canadian employer, who has secured Labour Market Impact Assessment (LMIA) issued by the Employment and Social Development Canada (ESDC).
Secondary Education (10+2).
Proficiency in English – Speaking, Reading Listening and Writing modules in IELTS. Candidates seeking Canada work permit for chefs and cooks must have Canadian Language Benchmark (CLB) 5 – (Reading – 4 band, Listening – 5 band, Speaking – 5 band and Writing – 5 band).
Good medical condition.
Security Clearance Certificate from Regional Passport Office.
Sufficient funds and strong financial condition.
Immigration Pathways For Candidates Looking For Chef and Cook Jobs In Canada (For Indians)
There are many immigration gateways to work and stay in Canada as a chef and cook. The main immigration pathways for Indians looking for work permit visa in Canada as chefs and cooks are –
→Express Entry Gateway – It manages three Canadian federal economic immigration programs. It is based on a point-based system known as the CRS (Comprehensive Ranking System) scale, which assesses candidates according to factors such as age, education, language proficiency skills, and relevant work experience. The chefs and cooks are classified as level B in NOC, which means that eligible candidates can apply for any immigration program under the Express Entry gateway. Under Express Entry gateway, candidates have to create an online profile in a pool of applications (profile). Candidates, who gain highest CRS points based on their education, age, language proficiency and work experience receive Invitation to Apply (ITA) for Canada Permanent Residence visa.
→Provincial Nominee Program – This immigration pathway allows skilled and semi-skilled foreign workers to work in Canada. In order to secure PNP, eligible candidates must secure valid job offer from Canadian employer supported by LMIA. Please note that each Canadian province has its own PNP with in-demand occupation lists that target to meet requirements of industry and labour market in these regions and territories. Hence, the PNP in-demand occupation lists changes depending on the requirements of skilled labour in these provinces. Therefore, candidates must seek help from trusted immigration consultant like Hire Indians Immigration Services to know about current trends and updates.
Selected candidates receive a provincial nomination, which helps them gain extra 600 CRS points in addition to their existing score in Express Entry pool. This ensures receiving an ITA by the candidates.
→ Atlantic Immigration Pilot – Under this employer-driven immigration program, four Atlantic provinces – New Brunswick, Newfoundland & Labrador, Nova Scotia and Prince Edward Island.
Job Titles for Chefs in Canada
Candidates looking for Canada work permit for chefs and cooks can apply for these job titles, positions and roles as mentioned in the NOC list —
Executive Chef (Head Chef)
Sous Chef
Chef de partie
Demi Chef de parties
Commie I
Commie II
Commie III
Line Cook
Work Opportunities for Chefs and Cooks in Canada
The average salary for entry level chefs and cooks in Canada is 14 to 19 CAD (Canadian dollar) per hour (approximately), while experienced chefs and cooks can earn 70,000 CAD per year (approximately). Some cities pay really well to chefs, cooks and culinary experts such as Calgary, Edmonton, Toronto and Regina. The employers in these provinces and territories pay chefs and cooks between 32,032 to 34,113 CAD per year. Chefs and cooks are very much in demand in Canadian provinces like British Colombia, Alberta, Ontario, Manitoba and Saskatchewan.
Qualities Sought By Employers In Candidates Looking for Chef, Cook Work Permit Visa, Canada
Chefs and cooks working in Canada get many opportunities to showcase skills and make good use of their knowledge and experience. Chefs and cooks are supposed to perform certain tasks which are mentioned below –
Discuss, plan and contribute towards food preparation. Trained chefs and cooks actively work in the kitchen of several restaurants, establishments like cafe, food joints, catering services and so on.
Chefs working with employers like wedding planners and event managers discuss and plan menus for wedding, banquets, parties, social gatherings and functions.
Chefs and cooks plan menus without compromising the quality of food.
Chefs and cooks also help in making estimate of food items, cost of labour and grocery.
Chefs also monitor cooking activities of cooks to maintain food quality and standard.
Chefs sometimes also plan and help managers to arrange props and accessories required for repairs and to decorate the venue.
Plan and prepare/cook special meals or special dishes such as soups, pastries, non-vegetarian meals, sauces, special salads for special occasions and functions. They also help in creating attractive food displays and accessories for banquets and social gatherings.
Chefs supervise junior cooks and kitchen helpers about food preparation, cooking methods, spices, garnishing and display of food items on the table. • Explore new cooking methods and innovative recipes.
Monitor overall stock in the kitchen and requirement of manpower to run the kitchen smoothly.
Chefs in restaurants also plan menus of breakfast, lunch and dinner on daily basis.
Chefs keep a tab on getting quality grocery items.
Monitor activities of expert chefs and junior cooks and kitchen staff.
Help in planning menus for special occasions and buying quality items for food preparation.
Make a list of latest cooking equipments required by kitchen staff for healthy and efficient cooking.
Discuss and plan meals and special foods based on themes or are meant for special gathering and functions.
Suggest and plan groceries in advance for the smooth running of kitchen.
Also Check – Restaurant Manager Jobs in Canada
Seek Support From Hire Indians Immigration Services To Secure Cook or Chef Jobs in Canada With Work Permit
Hire Indians Immigration Services is a leading immigration consultant, especially to get chef and cook jobs in Canada with work permit. Testimonials of successful candidates, who have secured Canada Work Permit for this career by following guidance of our trained counsellors, indicates hard work and sincerity to serve people. Going by the motto 'help people live good life', the consultant assesses and processes all visa applications carefully. Call us at – +91 9871097333 / +91-9278366698 (India), +971-564310328 / +971-569920101 (Dubai).