Canada Work Permit for Restaurant Managers
Restaurant manager jobs are the most sought after work profiles in Canada. Canadian employers always look out for young skilled foreign workers, who can do the work efficiently and can work in quick service restaurants for long duration. Young candidates, having prior work experience in restaurants, desired academic qualification and training should get in touch with leading immigration consultant to know about work opportunities and restaurant manager Canada immigration pathways.
The young skilled workers appreciate cultural diversity, safe environment and welfare schemes in Canada. Canadians, who love to taste great food from different corners of the world, also welcome immigrants and foreign skilled workers, who join quick service restaurant services.
The restaurant manager job has found place in Canada National Occupation Code (NOC) list. Hence, managerial level jobs in restaurant are sought by many young professionals and skilled workers.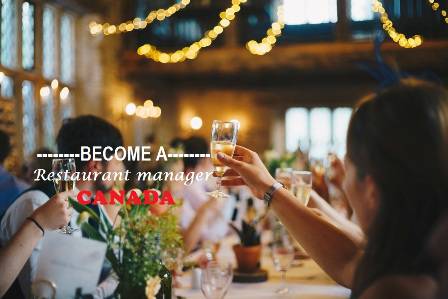 The residents of Canada are from different backgrounds and culture. They love to taste different food items from other countries and this gives rise to growth in hospitality, restaurants, food chains as well as in food and beverage industry in Canada. In order to serve people and boost economy, employers always look out for ideal candidates for restaurant manger profiles. Experts suggest that eligible candidates should secure Canada work permit for restaurant manager to create bright future and stable career in Canada.
Many quick service restaurants in Canada require restaurant managers, who can manage daily operations smoothly as well as welcome and serve the customers in a pleasant manner. This clearly indicates that restaurant manager Canada immigration can lead candidates in the direction of success and stability.
Interested candidates must go through eligibility criteria before seeking Canada restaurant manager job with work permit.
Eligibility Criteria For Canada Work Permit For Restaurant Manager
Two years of supervisory work experience with established brand or organisation.
A valid job offer or employment letter issue by a Canadian employer, who has secured Labour Market Impact Assessment (LMIA) issued by the Employment and Social Development Canada (ESDC).
Minimum Class 12 education.
Proficiency in English – Speaking, Reading Listening and Writing. Candidates seeking Canada restaurant manager job with work permit must have Canadian Language Benchmark (CLB) 5 (Reading – 4 band, Listening – 5 band, Speaking – 5 band and Writing – 5 band).
Good medical condition.
Security Clearance Certificate from Regional Passport Office.
Sufficient funds.
Reasons To Seek Canada Work Permit For Restaurant Manager
A major market research firm IBIS World states that food chains and restaurants have expanded their menus due to changing consumer preferences.
The report of IBIS World says that the fast food restaurants industry in Canada has been growing rapidly since 2014 due to changing consumer taste. More people in Canada are spending money in buying fast food. People are more interested in buying products such as coffee, smoothies and salads from quick service restaurants, resulting into increased profit margins.
The growth of restaurants and fast food chains indicates requirement of skilled and efficient staff to run these outlets. Thus, Canada requires many young and experienced restaurant managers to join the industry. Restaurant Managers are very much in demand in provinces like British Colombia, Alberta, Saskatchewan and Ontario.
Securing Canada work permit for restaurant managers is one of the easiest immigration gateway to work and stay in the country having robust economy.
Understand Canada Work Permit For Restaurant Managers
The Canada immigration as restaurant manager requires certain steps, including documentation, assessment of application, counselling and co-ordination with the authorities. Candidates must meet all eligibility criteria and have prior work experience as restaurant managers in established brands and quick service restaurant industry. It is important to note that the immigration authorities may reject job applications of candidates, who are unable to meet minimum eligibility criteria. Hence, it is important to understand requirements of restaurant manager, astt. manager jobs in Canada in order to successfully migrate to Canada and secure a job.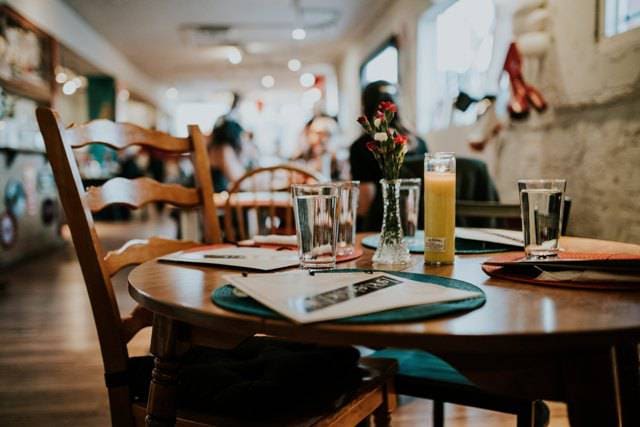 Job Titles for Restaurant Managers in Canada
Restaurant Managers eager to work in Canada can apply under these job titles/roles mentioned in the NOC list —
Restaurant Manager
Assistant Restaurant Manager
Food Service Supervisor / Shift Manager
Team Member
Restaurant Manager Jobs in Canada for Indians
There are plenty of restaurant manager job career in Canada for Indians, particularly in certain Canadian provinces. Depending on academic credentials, professional training or internship and prior work experience, Canadian employers and quick service restaurants offer various job profiles, titles and positions such as:
fast food restaurant manager
food services manager
food and beverage service manager
assistant manager – bar
banquet manager
café manager
canteen manager
cafeteria manager
catering service manager
dining room manager
restaurant manager – assistant
restaurant manager
restaurant manager – trainee
restaurateur manager – food services
Restaurant Manager Canada Salary – A Quick Look
The average salary for entry level restaurant manager in Canada is $14 to $19 per hour (approximately), while Canadian experienced ones can earn $40,961 per year (approximately). Some cities pay really well to restaurant managers such as Calgary, Edmonton, Toronto and Regina. Candidates are able to earn from $32,032 to $34,113 per year in such places and provinces.
Experts say that restaurant manager jobs are very much in demand in some Canadian provinces like British Colombia, Alberta, Ontario and Saskatchewan.
Job Responsibility of Restaurant Managers in Canada
Restaurant managers in Canada get several chances to make good use of their knowledge, training, skills and experience. Restaurant managers perform these tasks in Canada –
Plan, organize, manager and supervise overall operations on daily basis of a restaurant, food chain, cafeteria and food and beverage areas
Hire junior staff and manager training for staff members
Monitor work schedules and performances of staff members
Manage items required in restaurant and food chains
Suggest practices for improvement in operations of restaurant
Supervise price and stock of inventory and items required in restaurant
Welcome and greet customer nicely
Follow hygiene and safety rules in restaurants
Make a list of suppliers for price negotiation
Identify opportunities for expansion of restaurant and its growth
Seek Guidance From Hire Indians Immigration Services To Secure Canada Restaurant Manager Job With Work Permit
A leading immigration expert, Hire Indians Immigration Services, is committed to facilitate Canadian immigration restaurant manager job process and Work Permit visa through ethical means and channels. It supports candidates in migrating to Canada based on relevant work experience, academic credentials, language proficiency score and overall Comprehensive Ranking System (CRS) points. Several success stories of eligible candidates receiving Canada restaurant manager job with work permit are testimonies of tireless efforts of team Hire Indians. Call us at – +91 9871097333 / +91-9278366698 (India), +971-564310328 / +971-569920101 (Dubai)