Canada Work Permit for Truck Drivers
Canada requires efficient truck drivers, particularly those having driving experience in UAE. The COVID 19 pandemic has showed importance of Truckers, who work 24X7 to deliver essential commodities and articles to all residential areas and places. They are important part of transport chain that helps residents to survive in this time of crisis.
Due to the nature of services of truckers, this occupation has been included in the 'Essential Services List' category in Canada. Candidates having required qualification, driving records and Gulf experience must get in touch with trusted immigration consultant for Canada work permit for truck drivers in 2021 in order to work and stay in the country.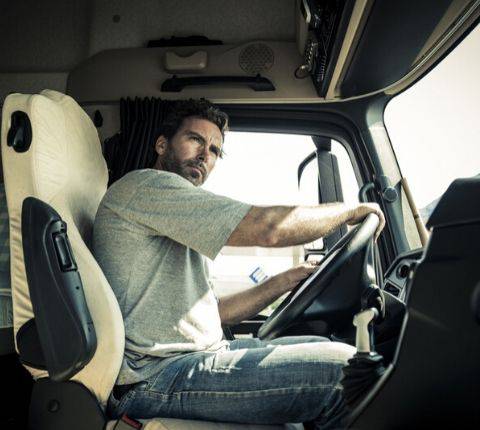 According to rough estimate, the country needs more than 3,000 truck drivers. Various truck driver job opportunities in Canada are listed in different websites such as indeed, Job Bank and other portals. In fact, this is the right time to secure truck drivers jobs in Canada with work permit considering the fact that the truck drivers' jobs are listed as 'Essential Services' in almost every province in Canada in 2021. The process of Canada work permit for truck drivers in 2021 starts with getting valid job offer supported by LMIA.
Why Candidates Should Secure Truck Driver Jobs in Canada?
Do you wish to travel the world on a paid journey? If this thought excites you, then Canadian trucking industry may be your call. The transport and cargo industry needs truck drivers to run their business smoothly. Moreover, Canada welcomes truck drivers having Gulf experience of two years and clean driving records. The average age of truck drivers in Canada is 48 years, which means that young truckers have good chances of having a long term career in Canada.
Reasons to get Canada work permit for truck drivers
Experts calculated that the Canadian trucking industry will have shortage of long haul drivers or the country may need 48,000 long haul drivers by 2024. This is good news for young foreign skilled workers with good health wishing to work and settle in Canada.
According to the Canadian Trucking Alliance, the industry faces challenge of ageing drivers or drivers of 55 plus years. This means that trucking industry needs young foreign skilled workers who can serve for long period.
The federal government's job bank tells that the industry has about 4,000 vacancies, thus attracts lot of foreign skilled truck drivers having clean driving records and some years of work experience.
A long-journey truck driver usually spends up to 14 days on the road, having 12 hour work shifts and three days off in this duration.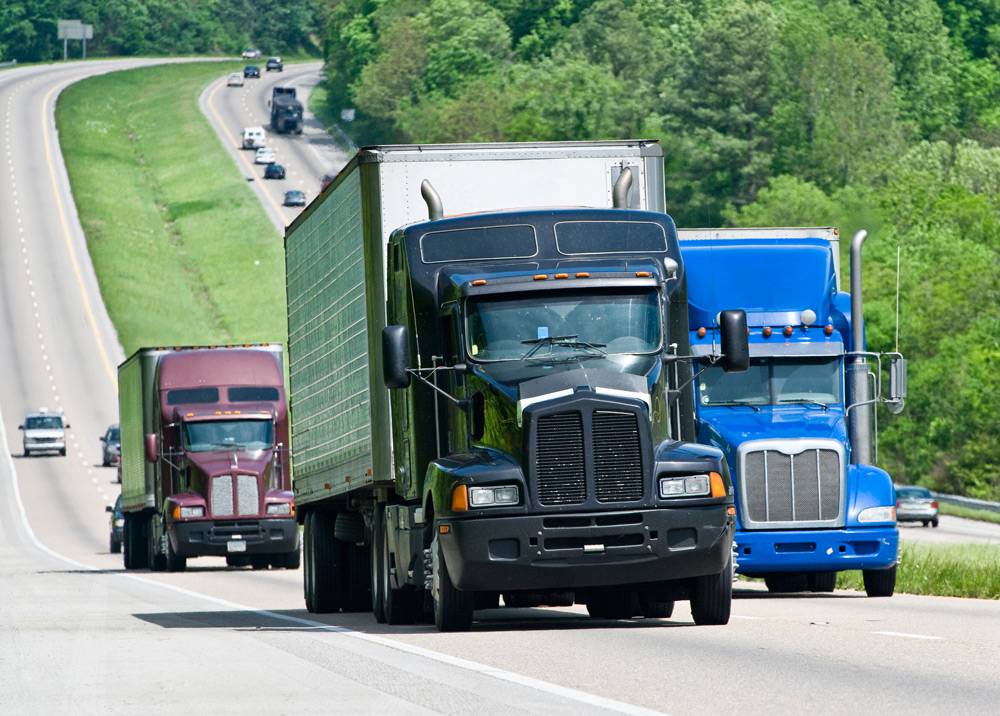 Process To Get Truck Drivers Jobs in Canada With Work Permit
Truck drivers can get work permit for Canada under Temporary Foreign Worker Program (TFWP). Most of the Canadian trucking companies hire foreign skilled workers through this program. The Canada Work Permit and immigration processes require certain steps, including documentation and fulfilling minimum eligibility criteria.
Candidates should meet all eligibility criteria and have relevant work experience as truck driver in UAE. Failing to meet these criteria may result into rejection of visa applications by immigration authorities. Interested candidates should understand truck driver work permit Canada requirements before starting application process.
Checklist for Truck Drivers Work Permit in Canada
The eligible truck drivers can apply under three immigration programs to secure truck drivers jobs in Canada with work permit. These three immigration programs are LMIA based Work Permit, Atlantic Immigration Pilot Program (AIPP) and Nova Scotia Provincial Nominee Program (NSPNP).
Work Experience of at least two years as a truck driver in last 5 years in any Gulf countries, Australia, New Zealand, Brunei or Singapore. For AIPP and NSPNP candidates must have one year work experience of international truck driving.
Must have truck driver visa and Gulf country licence.
Must get an employment offer letter or valid job offer by a Canadian employer, who has secured Labour Market Impact Assessment (LMIA, issued by the Employment and Social Development Canada (ESDC).
Minimum Class 12 education.
Canada Language Benchmark (CLB) or IELTS score required in Speaking, Reading, Listening and Writing modules.
Should have good health and medical condition.
Should have clean driving records.
Should have Security Clearance Certificate (to be obtained by eligible candidate from local police station).
Sufficient funds and financial resources.
Wages of Truck Drivers in Canada in 2021 – Overview
Hourly wages for truck drivers in Canada are good.
According to data of Job Bank and Statistics Canada, the average wage for truck drivers is $32 an hour in some cases or in some Canadian provinces.
With increasing demand of truck drivers in labour market as well as in transport industry, experts hope that average wages for truck drivers in Canada will increase.
What are the Benefits of Truck Drivers Jobs in Canada With Work Permit?
It is believed that truck drivers, who go on a journey over a long distance have many opportunities and benefits, including salary that ranges from $55, 000 to $70, 000 per year as well as other perks. The job responsibility may be different in some companies. Work experience and driving records are important factors to decide salary and bonus.
Truck driver jobs in Canada for Indian and other foreign nationals that cover long routes are preferred since they pay truck drivers good salary and variety of benefits.
Work schedule of long journey truck drivers is flexible. Truck drivers have some trips that complete in several months or weeks. In such cases, truck drivers can discuss with their employer about working days and hours as well as number of off per week.
Get opportunity for sight-seeing and visiting many beautiful places. Truck drivers can travel to Canadian towns, places, forest areas, well-connected cities like Toronto, Montreal and Vancouver among other locations.
Get chances to interact with people of different backgrounds and social groups.
Growth of trained and experienced truck drivers. One can also become a team driver after working and earning experience in Canadian truck industry. The team drivers (or team leaders) get a chance to manage team of truck drivers across the country.
Truck drivers are very much in demand in provinces like Nova Scotia, Quebec, Newfoundland and Labrador, Manitoba, British Colombia, Prince Edward Island, New Brunswick, Ontario and Saskatchewan.
Canada Work Permit For Truck Drivers Beneficial?
A report by Trucking HR Canada suggests that Canada will have a shortage of 25,000 truck drivers by 2023. This report also suggests that 61% of trucking jobs in Canada in 2019 could not be filled and this will increase by 25% by 2023.
Canada aims to grant visa to one million newcomers and immigrants by 2022 despite some travel restrictions caused by COVID-19 pandemic.
The Canadian government continues to accept and process visa applications even during pandemic to help transport and cargo industry fill vacancies of truck drivers. The industry needs efficient truck drivers in Canada.
Job Responsibility of Truck Drivers in Canada
Drive and operate trucks and trailers to transport goods to various places. These trucks may weigh around 4600 kg with three or more axles.
Check and monitor all system and parts of truck, related equipment and ensuring safety and security of cargo and goods.
Check all systems and equipment of trucks before starting the journey. Ensure that tyres, lights, brakes and cold storage are in good condition.
Learn and do emergency repairs.
Work as a team with other drivers and dispatchers.
Coordinate with dispatcher and other drivers using citizens' band (CB) radio, mobile phone and on-board computer system.
Capable of transporting all industrial goods.
Record travel information, distance covered, consumption of fuel (per mile) and other information required to be filled by truck drivers in log book or on on-board computer system.
Seek Support From Hire Indians Immigration Services for Truck Driver Job in Canada
Hire Indians Immigration Services provides best of the services for Canada immigration, especially work permit for truck drivers. Testimonials of candidates, who have secured truck driver job in Canada for Indian other countries candidates successfully by following our suggestions and documentation, shows our sincerity and reliable services. Going by the motto 'help people live good life', we process all visa applications carefully and support candidates to create bright future in Canada. Call us at – +91 9871097333 / +91-9278366698 (India), +971-564310328 / +971-569920101 (Dubai).