Canada Provincial Nominee Program (PNP)
The Canada Provincial Nominee Program gateway helps young professionals and skilled workers to secure Canada Permanent Residence (PR) visa. The interested candidates can apply under any Provincial Nominee Program (PNP) in order to work and stay in specific Canadian province for a specific period with particular Canadian employer. The selection and nomination of skilled workers, professionals and immigrant depend on skill set, age, language proficiency, education, work experience and adaptability of candidates. Many Canadian PNP are designed and framed to fulfil requirement of employers, labour market and different industries in the provinces.
There are as many as ten provinces in Canada and each province has its own set of rules and regulatory framework for immigrants. Each province selects candidates to fulfill demands of skill based industries and create a pool of efficient manpower, who can contribute to the nation's economy.
It is interesting to note that to welcome foreign skilled workers and professionals, some provinces are linked with Canada Express Entry Program, which indicates that applicants can be directly selected from Express Entry pool draws that are conducted twice in a month. Some Canadian provinces have specific point system and eligibility criteria, also called Provincial Nominee Program (PNP) that should be met by interested candidates in order to get nominated by the specific Canadian province. These provinces have their own list of in-demand occupations, hence these provinces offer nominations to candidates having relevant skill set and previous work experience in specific skill or job categories. It is important to note that interested and eligible candidates under PNP must be willing to work and stay in particular Canadian province.
Applicants, who fulfill eligibility criteria, can create an Expression of Interest (EOI) in Canada PNP streams. Applicants can seek provincial nomination certificate that also helps them gaining additional 600 CRS points if Express Entry draw matches with candidature of applicant.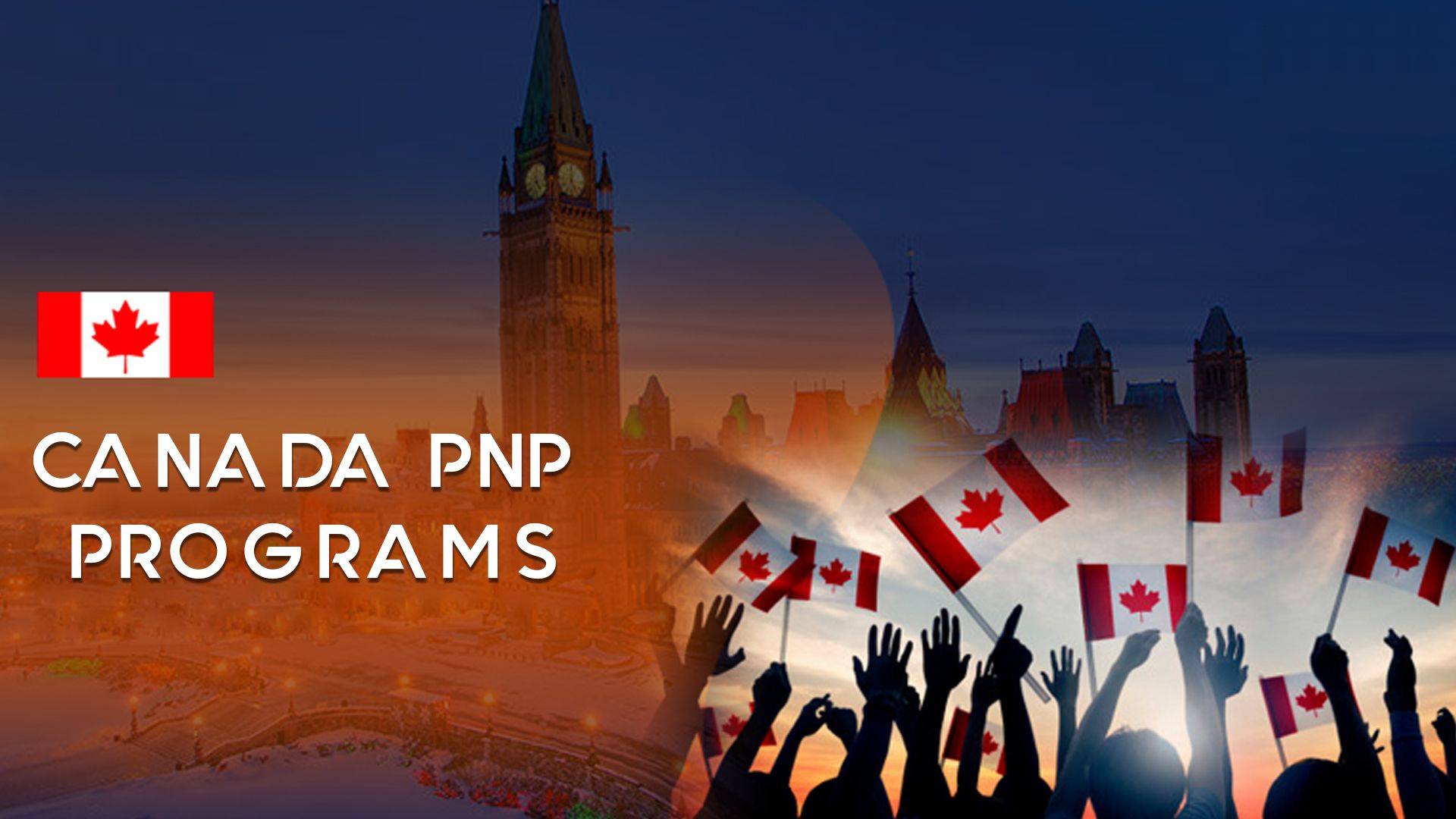 What Is Canada PNP Program?
Provincial Nominee Programs permit provinces and candidates in Canada to nominate foreign skilled workers, who are willing to work and stay in a particular province and are able to meet demands of regional labour markets and various industries. As many as ten Canadian provinces have joined the channel of Immigration, Refugees and Citizenship Canada (IRCC) in order to have approval of the government to select and nominate foreign skilled worker and immigrant according to province specific needs.
Various Canada PNP streams accommodate foreign skilled workers, young professionals, international students, entrepreneurs and immigrants according to their personal and professional credentials such as age, education, skill training, prior work experience, language proficiency and adaptability etc. Except Quebec, other Canadian provinces are allowed to nominate foreign skilled workers, professionals and immigrants under PNP. Quebec has its own set of eligibility criteria.
Since PNP streams select and nominate professionals and skilled workers from different backgrounds to fufill needs of labour markets, the provinces have adopted their own specific business immigration streams. These specific categories encourage skilled workers and immigrants to work in Canadian provinces for long duration as well as contribute towards the provincial economy and industries. This is one of the major advantages of PNP.
Who are eligible for Canada PNP?
Candidates seeking Canada PNP must go through the checklist of essential documents before submitting application. It will save time, money, resources and energy of candidates. In order to secure Canada PNP, candidates must have the following set of documents –
Valid job offer from authentic Canadian employer
Relevant work experience
Academic credentials – Senior Secondary Education (Class 12)
Canadian Language Benchmark (CLB) 5: Reading – 4 band, Listening – 5 band, Speaking – 5 band and Writing – 5 band
Sufficient funds
Canada PNP Gateways
Immigration seekers can apply under ten PNP gateways –
British Columbia Provincial Nominee Program
Ontario Provincial Nominee Program
Manitoba Provincial Nominee Program
Alberta Provincial Nominee Program
Newfoundland and Labrador Provincial Nominee Program
Prince Edward Island Provincial Nominee Program
New Brunswick Provincial Nominee Program
Nova Scotia Provincial Nominee Program
Saskatchewan Provincial Nominee Program
Northwest Territories Provincial Nominee Program
Ways To Apply For Canada PNP From India
Applicants should follow these steps while applying to secure Canadian PNP:
Apply to any Canadian province after scanning respective provincial eligibility criteria
Assessment of applications by authorities to allocate points
Eligible candidates will receive nomination certificate if all eligibility criteria are met
Eligible candidates can apply to secure Canada PR visa
To gain CRS points (600 additional CRS points) under PNP Express Entry stream, applicants must create online Express Entry profile (called Expression of Interest) and must fulfill all eligibility criteria of this stream
What is Canada PNP Process?
There are two options in the Provincial Nominee Program (PNP) stream to file applications. These processes are –
Paper based process
Through Express Entry
Paper based application filing – Candidates need to apply to the province or territory for nomination under the non-Express Entry stream. They can receive nomination from the province if their occupation is on the NOC list. It is important to note that candidates must meet all eligibility criteria in order to qualify through the In-demand Occupation PNP stream. Later, candidates can apply for Canada Permanent Residence Visa.
Through Express Entry System: This gateway has two sub categories. Candidates can file applications through two options. They can apply for a nomination by contacting specific province and apply for a nomination under the Express Entry stream. If candidates receive provincial nominee certificate or province nominates them, they can create an Express Entry profile or update their existing profile in Express Entry pool.
The second option is to create an Express Entry profile and candidates can indicate province they are interested in. If the province sends a 'notification of interest', they can contact the province and apply through the Express Entry system.
It is important to note that candidates must fulfil all eligibility criteria in order to successfully get Canada PNP.
Advantages of PNP
The PNP gateway is ideal for skilled workers, professionals and entrepreneurs seeking hassle-free and fast processing of documentation and visa applications. The Canadian PNP has certain merits such as –
Right to work and stay in a province of individual's choice
Some provinces like Alberta have open list of in-demand occupations
Some provinces like Manitoba and Saskatchewan offer nomination to candidates having language proficiency score below threshold
Option to get selected from Express Entry pool
Chances to secure additional CRS points (or 600 CRS points) in Express Entry draw, if provincial nomination is secured
Some provinces offer lucrative options to entrepreneurs, start up enthusiasts and businessmen
Features of the Provincial Nominee Program (PNP)
Canada offers nearly 80 different PNPs categories that have specific eligibility criteria. The PNP streams allow provinces to meet their own immigration requirements and industrial needs by allowing provinces to fill skilled jobs in Canada that are in-demand and meet needs of labour markets and various industries in the province.
Most PNP requires candidates to have some connection to the province. They should have either worked earlier in that province or studied there or have family members or relative or have a valid employment offer from Canadian employer in the province for a work permit.
A provincial nomination can help candidates in securing Canada PR visa on fast track mode. It can help candidates gaining extra 600 CRS points to their existing Express Entry profile (Expression of Interest), thus makes them eligible to secure Canada PR visa.
Which Documents are Required for Canada PNP?
In order to secure Canada PNP, candidates must have a set of documents in ready to use format. Candidates must have the following documents –
Current passport and travel history
Valid job offer (if applicable)
Educational certificates
Relevant work experience certificate
Medical report
Police clearance certificate
Sufficient funds
Relevant supporting documents
How to Apply For Canada PNP?
Candidates must follow these steps in order to apply for Canadian PNP:
Candidates must know eligibility criteria of Canada PNP stream
Eligible candidates can apply to the specific province to get points
Eligible candidates receive provincial nomination certificate based on the points they get for their personal and professional details
If candidates have online profile in Express Entry pool, they will get extra 600 CRS points under PNP Express Entry stream
After securing provincial nomination certificate candidates can apply to secure Canadian PR
Seek Guidance From Hire Indians Immigration Services To Secure Canada PNP In 2021
A reliable Canada immigration consultant, Hire Indians Immigration Services, makes assessment of candidates' applications. It guides them on Canada PNP based on their personal and professional credentials and that suit their needs. The team Hire Indians believes supporting candidates to select the best immigration pathways that help them to achieve their dreams. Since its inception, the trusted immigration consultant has been providing right guidance and suggestions to skilled workers and professionals on PNP (Provincial Nominee Program) Canada. Various online and social media testimonials and reviews of successful candidates, who received Canada PNP with the help of team Hire Indians, prove sincere dedication and hard work of the consultant towards helping candidates achieve their goals. Working on the motto 'help people live good life', the consultant facilitates PNP process as well as help candidates to achieve their dreams and have promising career in Canada. Contact us NOW!
hello Canada
RECENT POSTS