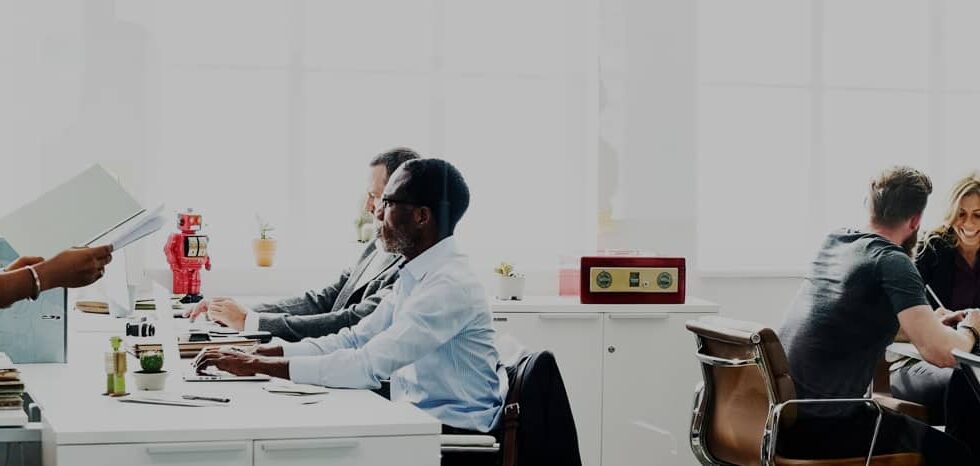 Canada's national statistical agency – Statistics Canada – recently published the 'Labour Force Survey', which shows that the country witnessed fast economic growth in March and that Canada added 303,000 jobs in March 2021. The report notes that Canada's economy grew even closer to pre-pandemic levels in March.
The report of Statistics Canada observed labour market conditions during the week of March 14 to 20, 2021, when the country was still fighting COVID 19 pandemic.
According to the report, medical conditions and public health measures were not so strict in several Canadian provinces during this period. In some places like Ontario, the government lifted stay-at-home orders for all regions. In Toronto, restrictions were placed for gyms, recreation and fitness facilities, dining and restaurants as well as personal care services like salons and spas.
As a result, business, industries and market started running in normal mode. Several industries like retail trade, food services, quick service restaurants, accommodation, culture and recreation services etc published several job opportunities for trained youth, international graduates, skilled workers and professionals. The reports notes that the employment level increased for the first time since September 2020. Many industries made positive contributions to the employment level as well as economy this year in March. It gives hope to several job seekers and interested applicants, who are willing to migrate to Canada and fulfil their dreams and career goals.
The report says that the number of people employed in March was just 1.5 per cent lower than February 2020, the month before COVID 19 pandemic gripped the entire world. The report also adds that employment opportunities were seen improving in Canadian provinces such as Ontario, British Columbia, Alberta and Quebec, particularly for skilled and semi-skilled workers, young professionals, immigrants and trained youth.
Improving Job Opportunities for Immigrants and Foreign Skilled Workers
The report highlights that foreign skilled and semi-skilled workers and immigrants were badly affected by closing of business, production units, manufacturing hubs and industries due to COVID 19 pandemic. Now, some of these business and industries are coming back to track and starting normalise the production.
The report gives example of retail industry that provides jobs and work opportunities to around 450,000 immigrants and foreign skilled workers as per 2016 census data. Experts feel that the losses in retail industry started recovering in March this year.
The report gives example of other industries as well. It says that 21,000 extra people are working now in accommodation and food services, which is more than 2 per cent than last year. This industry provides jobs and work opportunities to around 346,000 foreign skilled workers, professionals, immigrants and trained youth.
Another industry – construction business, which provides work opportunities to more than 238,000 skilled workers, immigrants, professionals and trained youth, made positive contributions the economy.
Other immigrant and skilled workers based industries like health care and social assistance also witnessed positive signs in employment rate. These industries provide work opportunities to around 523,000 immigrants and educational services industry provides jobs to more than 264,000 immigrants and foreign skilled workers.
The Year 2021 is the Best Time for Canada Immigration
Canada is planning to grant around 401,000 Permanent Residence visa in 2021; 411,000 in 2022; and 421,000 in 2023
The country wants to meet its immigration targets, which are largely impacted by the pandemic
The government has designed and framed immigrant friendly policies to welcome huge number of foreign skilled workers and immigrants
Canada needs efficient and young immigrants and foreign skilled workers, professionals and trained youth to meet demands of industries and local labour markets
Canada gives equal treatment to immigrants and foreign skilled workers like its citizens and residents. The country offers various social and welfare schemes to immigrants and their families to live a quality life in Canada
What is Canada Work Permit?
The Canada Work Permit is a legal document (authorization) granted to foreign skilled and semi-skilled workers, young professionals, trained youth, international students and immigrants to work for a specific Canadian employer in particular province for a fixed tenure. The occupation selected by immigrant, skilled workers and professionals should be listed in the National Occupation Classification (NOC). The Work permit allows applicants to work and stay in Canada (in a particular province) on temporary basis. Generally granted for two years, the Canada Work Permit can be extended after fulfilling terms and conditions by the employer as well as skilled workers (employee).
Types Of Canada Work Permit
There are two kinds of work permit issued by Canadian government –
Employer-specific Work Permit –
An employer-specific Work Permit allows candidates to work in Canada as per the terms and conditions written in the work permit. Applicants must secure a valid job offer by Canadian employer. Some of the major terms and conditions that should be mentioned in work permit are as follows –
Name of Canadian employer
Duration of work
Location of work place (if applicable)
Copy of Labour Market Impact Assessment (LMIA)
What is LMIA?
Before submission of visa application by candidates to secure employer-specific work permit, the Canadian employer should receive a copy of Labour Market Impact Assessment (LMIA) issued by the Employment and Social Development Canada (ESDC). Applicants must get a copy of valid job offer along with a copy of positive LMIA from Canadian employer. Under LMIA process, the Canadian employer surveys domestic market and proves that no Canadian citizens are available or qualified enough for the required job or occupation or job vacancy.
The Canadian employer must advertise the job vacancy in different newspapers, magazines, channels, job portals, employment exchange and other platforms for at least one month before applying in ESDC for LMIA. If the Canadian employer could not find right and ideal candidates for job vacancies, then they are issued LMIA by ESDC in the name of foreign skilled worker, immigrant, professional or trained youth.
Open Work Permit
The Open Work Permit allows candidates to work for any Canadian employer in any province, except those employers who do not follow mandatory rules and regulations or are involved in wrong dealings in business. Open work permits are issued with the restriction of skill/occupational restriction, medical status of the candidate, location restriction and so on.
Open Work Permits are of two kinds:
Unrestricted – This category allows foreign skilled workers to work in any occupation and Canadian province. The Post Graduate Work Permit (PGWP) holders are allowed to work in Canada under this category.
Restricted – This category puts limitation on skill/occupation or job location
Eligibility Criteria For Canada Work Permit
The eligibility criteria to secure Canada work permit is mentioned below-
Complete visa application form
Valid passport
Valid employment (job) offer from authentic Canadian employer or Arranged Employment Offer (AEO)
Letter of invitation
Copy of positive LMIA (in the name of applicant)
Relevant work experience certificate
Salary slips of last six months
Language proficiency score (IELTS) (5 bands in each module is a must)
Good medical (health) condition
Proof of age of applicant
Educational certificates (minimum qualification required is Class 12)
Enough funds
Who Qualifies For Canada Work Permit?
Based on applicant's age, education, skill training, apprentice, language skills and relevant work experience, visa applications for Canada work permit are assessed by Immigration, Refugees and Citizenship Canada (IRCC) (External Link). It is important to note that only eligible candidates, who fulfil all eligibility criteria, can file visa application through online or offline mode along with compulsory set of documents, including job reference letter and work experience certificates from previous employers during last ten years.
Find below category of applicants, who qualify for Canada work permit
International students, who have completed studies from recognised Canadian academic institutes, colleges and universities or those who are qualified for the Post-Graduation Work Permit Program
Candidates, who have applied for PR status in the Express Entry pool and waiting for next round of draw
Candidates having family members (or those having blood relation) in Canada
Candidates whose spouse or common law-partner working in Canada
Skilled workers and professionals having valid employment (job) offer by Canadian employer
Professionals having Arranged Employment Offer (AEO) and having 420 or above Comprehensive Ranking System (CRS) points in Express Entry pool
Revised Work Permit Policy to Secure Open Work Permit for Former International Students (PGWP Holders)
Extending immigration benefit to international graduates, who are seeking Post Graduate Work Permit (PGWP) in order to have Canadian experience, the government of Canada introduced new guidelines on January 8, 2021. The revised policy allows former international students to obtain a new one-time open work permit, if it is about to expire soon. Immigration, Refugees and Citizenship Canada (IRCC) is accepting applications submitted by former international students, who wish to obtain a new open work permit even if Post Graduate Work Permit is expired or about to expire. It is important to note that PGWP is an open work permit and it remains valid for 18 months or 1.5 year.
Contact us NOW to know about ways and criteria to settle in Canada and secure job opportunities.