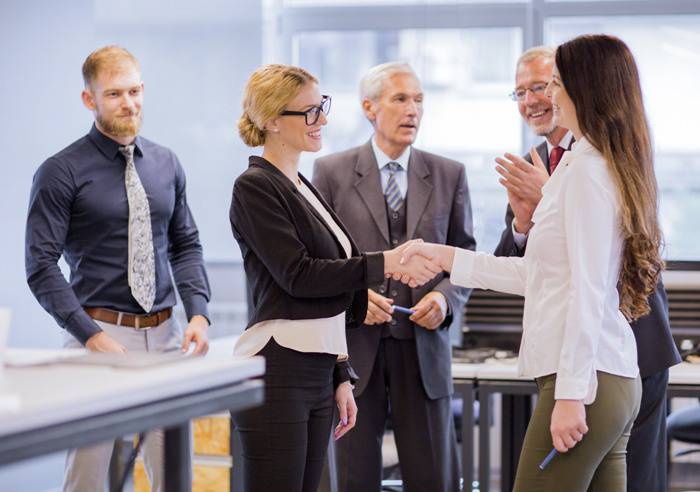 The Arranged Employment Offer or AEO helps eligible candidates to earn extra points in addition to 420 and above Comprehensive Ranking Score (CRS) in Express Entry pool. This helpful tool supports immigration seekers, eligible candidates and foreign skilled workers, who would like to secure jobs in various domains and industries in Canada under Federal Skilled Workers Program (FSWP).
It is important to note that Arranged Employment Offer (AEO) in addition to positive Labour Market Impact Assessment (LMIA) helps eligible candidates and skilled professionals to gain extra 50 points over existing 420 and above CRS points in Express Entry pool, thus clearly provides them leverage and enhance their chances of Canada immigration.
Clearly, AEO helps eligible candidates to get extra 50 points in addition to existing CRS points in Express Entry pool. This helps them receive 'Invitation To Apply' through Express Entry stream, hence support them in fulfilling their dreams of securing jobs in Canada and develop a steady career.
Securing AEO also helps eligible candidates in facilitating their visa applications in hassle-free manner as well as keep case file on fast track mode.
Eligible candidates must keep in mind that Arranged Employment Offer can only be issued by Canadian employer having positive LMIA in the name of eligible/qualified candidate. This affirms authenticity of job offer as well as credentials of Canadian employer.
Further, AEO also supports work permit visa applications of eligible candidates and later support their Canada Permanent Residence (PR) plans and applications.
Eligible candidates must note that AEO should have key points such as name of Canadian employer, salary offered to candidate, nature of work, work timings (hours), location/province and other terms of employment (engagement).
In order to carve promising career in the fields of their interest, eligible candidates, who lack some points in Express Entry pool to secure Canada visa, must seek guidance from immigration experts and leading consultants such as Hire Indians. The consultant has been providing holistic advice to many immigration aspirants and enabling them to take well informed career and job decisions.
Tags