Canada Work Permit for Truck Drivers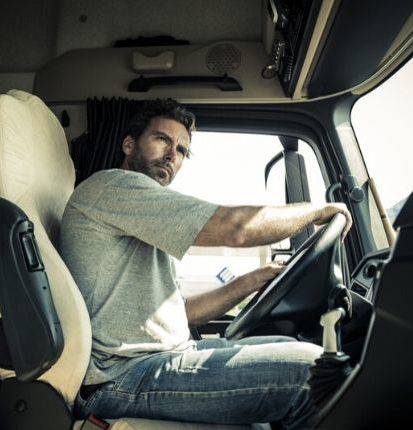 Do you wish to travel the world and that too on a paid journey? If this thought excites you, then Canadian trucking industry may be your call. This industry needs drivers to run the business smoothly. Moreover, Canada welcomes drivers having experience of some years and clean driving records. The average age of truck drivers in Canada is 48 years, which means that young job seekers from foreign countries have good chances of having a long term career in Canada.
Experts calculated that the Canadian trucking industry will have shortage of long haul drivers or the country may need 48,000 long haul drivers by 2024. This is good news for young foreign skilled workers with good health wishing to work and settle in Canada.
According to the Canadian Trucking Alliance, the industry faces challenge of ageing drivers or drivers of 55 plus years. This means that trucking industry needs young foreign skilled workers who can serve for long period.
The federal government's job bank tells that the industry has about 4,000 vacancies, thus attracts lot of foreign skilled truck drivers having clean driving records and some years of work experience.
A long-journey truck driver usually spends up to 14 days on the road, having 12 hour work shifts and three days off in this duration.
Do you want to check your eligibility as a trucker in Canada? Fill this form for various job vacancies in Canada and our professional counselors will call to guide you about the procedure.
Get Canada Work Permit in 2020
Truck drivers can get work permit for Canada under Temporary Foreign Worker Program. Most of the Canadian trucking companies hire foreign skilled workers through this program. The Canada Work Permit and Immigration processes require certain steps, including documentation and minimum eligibility criteria. Candidates should meet all eligibility criteria and considerable work experience as truck driver. Failing to meet these criteria may result into rejection of application by immigration authorities. Fill this form to check your eligibility criteria for vacancies for truckers in Canada.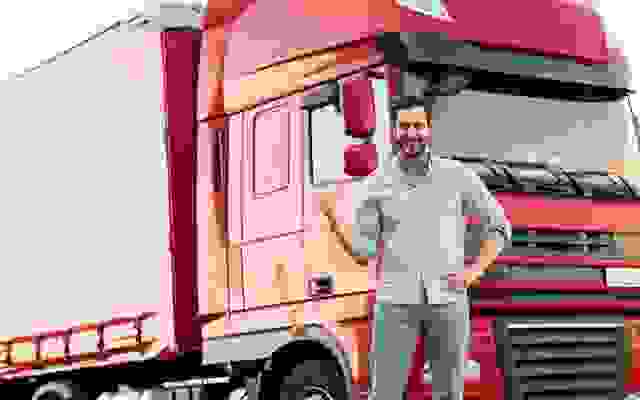 Checklist for Canada Work Permit
Work Experience as a Truck Driver. Must have Gulf experience
Must have Truck Driver visa and Gulf country licence
Grab an employment offer letter by an employer who has secured Labour Market Impact Assessment (LMIA) issued by the Employment and Social Development Canada (ESDC). Truck drivers are very much in demand in provinces like Nova Scotia, Quebec, Newfoundland and Labrador, Manitoba, British Colombia, Prince Edward Island, New Brunswick, Ontario and Saskatchewan
Secondary Education (10+2). Proficiency in English – Speaking, Reading Listening and Writing. Candidates seeking work opportunity in Canada as chef and cook must have Canadian Language Benchmark (CLB) 5 (Reading – 4 band, Listening – 5 band, Speaking – 5 band and Writing – 5 band).
Good medical condition and clean driving records
Security Clearance Certificate to be obtained by candidate from local police station
Sufficient funds and strong financial condition.
Wages of Truck Drivers in Canada in 2020
⦁ Hourly wages for truck drivers in Canada are good.
⦁ According to data of Job Bank and Statistics Canada, the average wage for truck drivers is $32 an hour in some cases.
⦁ With increasing demand of truck drivers in labour market, experts hope that average wages for truck drivers in Canada will increase.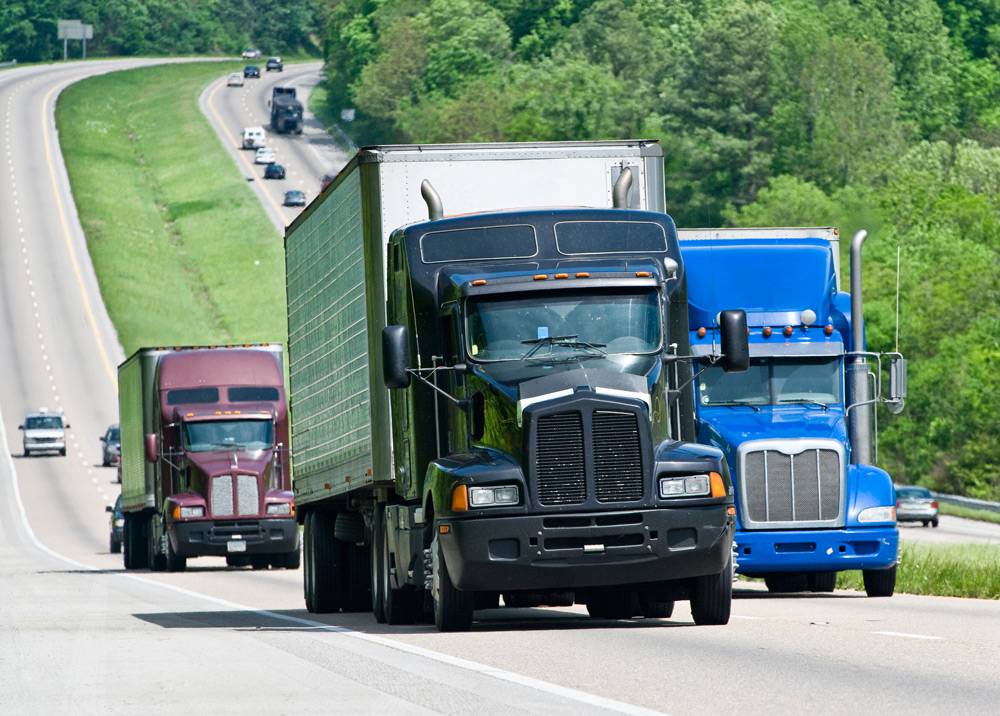 Truck Driver Hourly Wages in Numbers
| | | | | |
| --- | --- | --- | --- | --- |
| Country | Low | Median | High | Average hourly wage all occupations |
| Canada | 14 | 20.4 | 32 | 23.26 |
| Alberta | 18 | 26 | 39 | 26.83 |
| British Columbia | 15 | 24.95 | 35.14 | 23.27 |
| Manitoba | 13 | 20 | 29 | 21.74 |
| New Brunswick | 12.5 | 17.26 | 27 | 20.56 |
| Newfoundland and Labrador | 13.5 | 20 | 35 | 23.74 |
| Nova Scotia | 12.82 | 18 | 25.64 | 20.97 |
| Ontario | 13 | 20 | 29 | 22.73 |
| Prince Edward Island | 12 | 16.5 | 27 | 19.03 |
| Québec | 13.5 | 18.6 | 26.67 | 22.48 |
| Saskatchewan | 15.38 | 23.63 | 35 | 24.96 |
Benefits For Truck Drivers in Canada
It is believed that truck drivers who go on a journey over a long distance have many opportunities and benefits, including salary that ranges from $55, 000 to $70, 000 per year as well as other perks. The job responsibility may be different in some companies. Work experience and driving records are important factors to decide salary and bonus. For this reason, jobs that cover long routes are preferred since they pay truck drivers a higher salary and variety of benefits.
Another important point is that work schedule of long journey truck drivers is flexible. Truck drivers have some trips that complete in several months or weeks. In such cases, truck drivers can discuss with their employer about working days and hours as well as number of off per week.
An advantage of this job is an opportunity for sight-seeing. Truck drivers can travel to Canadian towns, places, forest areas, well-connected cities like Toronto, Montreal and Vancouver among other locations. They get an opportunity to interact with people and social groups. One can also become a team driver after working and earning experience in Canadian truck industry. The team drivers (or team leaders) get a chance to manage team of truck drivers across the country.
Job Responsibility of Truck Drivers in Canada –
⦁ Drive and operate trucks and trailers to transport goods to various destinations. These trucks may weigh around 4600 kg with three or more axles
⦁ Check and monitor all system and parts of truck, related equipment and ensuring safety and security of cargo and goods
⦁ Check all systems and equipment of trucks before starting the journey. Ensure that tyres, lights, brakes and cold storage are in good condition.
⦁ Learn and do emergency repairs
⦁ Work as a team with other drivers and dispatchers
⦁ Coordinate with dispatcher and other drivers using citizens' band (CB) radio, mobile phone and on-board computer system
⦁ Secure special permits and related documents to transport goods and material on international routes
⦁ Ability to transport hazardous or risky material
⦁ Record travel information, distance covered, consumption of fuel (per mile) and other information required to be filled by truck drivers in log book or on on-board computer system